Co może być lepszego od długopisu, którym możesz pisać, rysować i zmazywać to, co nie wyszło? Prawidłowa odpowiedź brzmi: cała drużyna takich długopisów! Poznaj nasze drużyny ścieralnych długopisów i wybierz swoją ulubioną.
Ścieralne długopisy pomagają zachować ładny wygląd pamiętnika, kalendarza albo zwykłego szkolnego zeszytu. Dzięki nim nie musisz już pisać na brudno, mazać korektorem albo kreślić: każdy błąd możesz po prostu błyskawicznie zetrzeć i zastąpić poprawną wersją. Do tego teraz, dzięki naszym drużynom do zadań spisalnych pisanie będzie świetną zabawą! Nie wierzysz? W takim razie posłuchaj!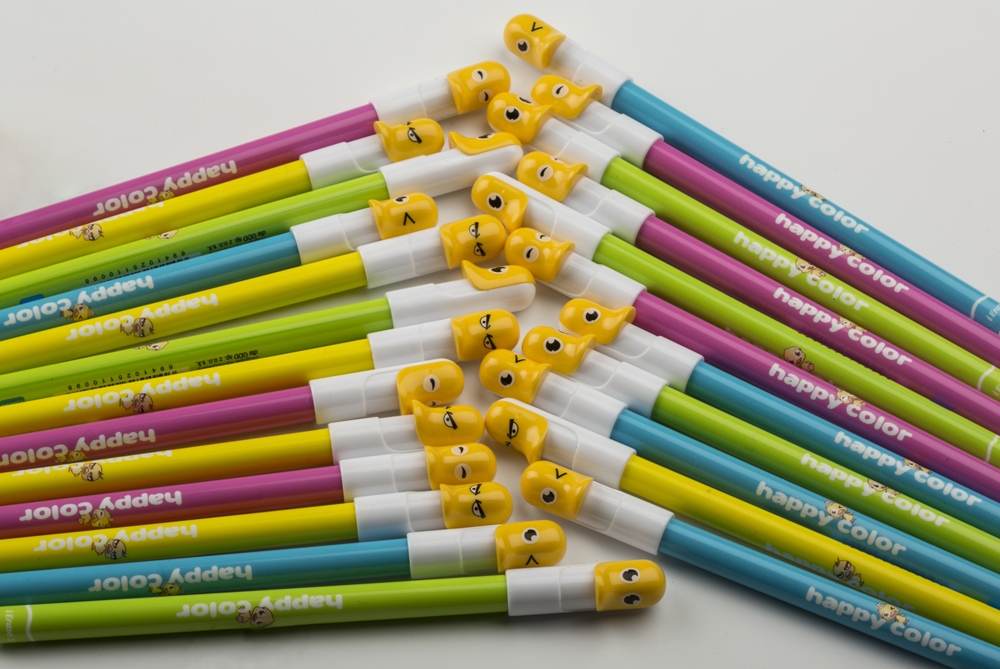 Krok 1. Wybierz swoją drużynę
Możesz zdecydować się na drużynę zadziornych Kaczek, zawsze modne Strażniczki Stylu, przenikliwy P.S.I. Patrol albo rozważną Ligę Uszatych. Zastanów się: która z drużyn pasuje do ciebie najbardziej? Cała kolekcja to pięć drużyn, a każda drużyna to cztery piszące na niebiesko żelowe długopisy z różnymi skuwkami i czterema kolorami obudowy.
Krok 2. Poznaj członków swojej drużyny
Wszystkie skuwki z drużyny żelowych długopisów są zupełnie inne, dzięki temu zawsze możesz dopasować to, czym piszesz, do tego, o czym piszesz. Rozsądny brązowy miś z Ligi Uszatych przyjdzie z pomocą w zadaniach z matematyki, biało-czarny koala podpowie ciekawą historyjkę do pamiętnika, a różowa świnka pomoże przepisać nudne zdania z tablicy. Nadaj imiona członkom swojej drużyny i wymyślaj przygody, jakie ich mogły spotkać. A może nawet spróbujesz je opisać?
Krok 3. Baw się!
Kto powiedział, że pisanie musi być nudne? Dzięki długopisom do zadań spisalnych odkryjesz, że to świetna zabawa! Możesz np. narysować komiks o przygodach swojej drużyny albo stworzyć list gończy członków przeciwnej drużyny. Takie zabawy to świetny sposób na szkolną nudę!