Zabawa i kolekcjonowanie
Znaczniki, historyjki z gum do żucia, pocztówki, magnesy, monety, zabawki z jajek niespodzianek, kapsle z napisami, resoraki, komiksy, stikisy, karty z piłkarzami albo Pokemony...
Pamiętasz to chowanie do specjalnego pudełka albo woreczka? Układanie na półkach, na parapecie, albo w specjalnej gablocie? A to wymienianie się: "Masz tego? Ja mam takie dwa? Wymienisz się? Tak, ale za dwa takie"...
Każdy przedmiot miał znaczenie, każdy opowiadał inną historię, ale był integralną częścią całości. To całość dopiero tworzyła świat, do którego chciało się uciekać, w którym chciało się spędzać jak najwięcej chwil.
Można zbierać wszystko, a tak naprawdę to historię zaklęte w małych przedmiotach tworzą te magię.
A Ty co zbierasz?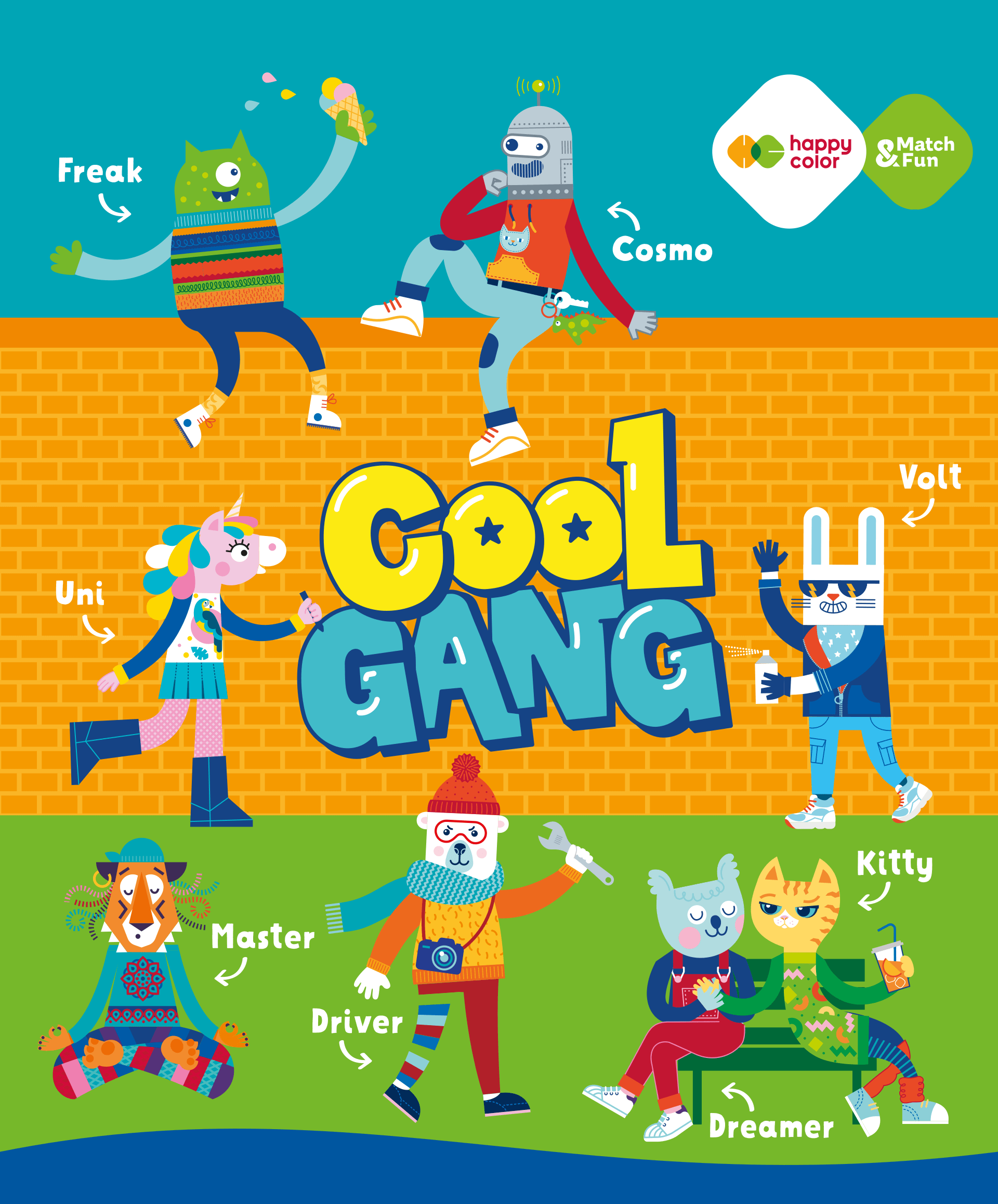 Chcemy wam przedstawić grupę niezłych gagatków tworzących Cool Gang.
Trzon tej grupy to ośmioro niezapomnianych, wyjątkowo barwnych, szalenie interesujących, nieziemsko rozbrajających, wybitnie kreatywnych, niewątpliwie oryginalnych, arcy sympatycznych... (uff) osobowości.
Wszyscy razem i każdy z osobna tworzą wielce kolorową i niebanalną mozaikę.
Nasi bohaterowie chodzą do szkoły, ale to, co oni tam robią w niczym nie przypomina nudnego siedzenia w ławkach. Szkoła to świat, kosmos, total czad, epickie miejsce, coolerskie rewiry, bajeranckie przygody, turbo XD...